We've probably all experienced it; I know I have.
You're in the middle of doing something that needs to be done, like writing a blog post, and an idea pops into your head. In my case, that could be an idea for a future blog post, a new way to teach an accounting concept, or what to do this weekend.
So you're faced with a dilemma.
Do you stop what you're doing and spend some time flushing out that new idea, which would totally break the flow of what you're currently working on?
Or do you try to put that idea out of your head, and hope it comes back later, so that you can finish what you're currently working on?
Well, Dan Pink offers a solution in his latest Pinkcast, and he calls it a "spark file".
In his case, it's a running Word file which he uses to add these ideas as they come to him, and then he returns to the task at hand. Then when he has the time, he can scroll back through his Word/Spark file and decide which idea to spend more time on. He notes that it is a way to balance the urgent (what needs to get done now) with the important (planning for the future).
Dan gives credit to both Steven Johnson, author of Where Good Ideas Come From, and David Allen, the author of Getting Things Done
I know I have certainly had the experience of having an idea pop into my head, and if I don't write it down immediately, I will most likely forget it.
So I like Dan's idea of a spark file; but I see a few potential problems.
What if you don't access to your Word file when an idea strikes you? I guess you could use an app on your phone, but now it seems like it's starting to get complicated, with both a Word file and another file on your phone. I think what might work best for me is just sticking to the phone exclusively, since it's always with me, and using its note feature as my spark file.
What if you're in the shower when a great idea pops into your head, and you don't have any technology available to record your idea? I guess you could just hope that you remember your idea by the time you get out of the shower.
What if you're out driving? I don't think it's worth pulling over so that I can write my idea down.
I guess no solution is perfect, but even if you are able to write down only half the new ideas that pop into your head, that's a lot more than you would have otherwise.
And as for the other ideas, I just guess some great ideas were never meant to be.
Here's a three minute video where Dan explains how he uses a spark file.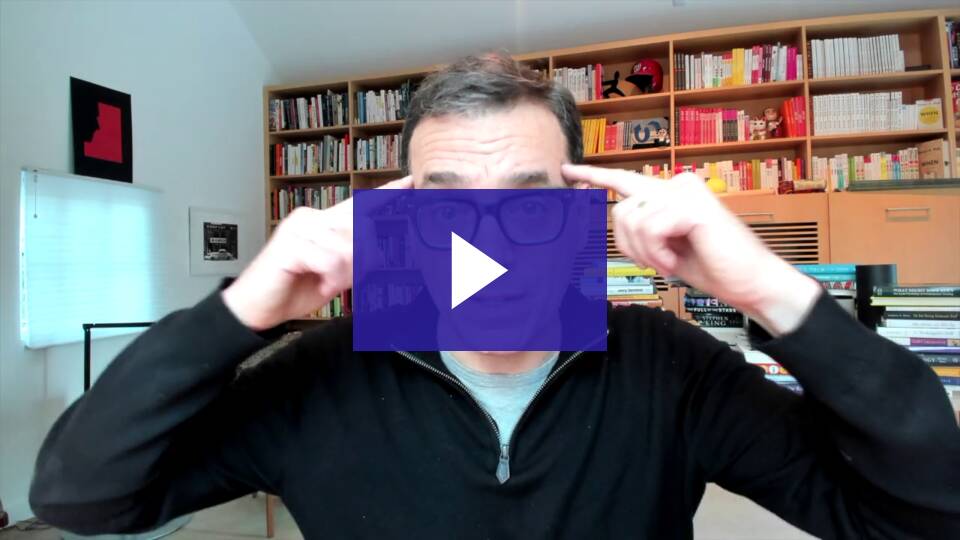 Pinkcast 4.08. This is how to capture your great ideas and still get work done. | Daniel H. Pink